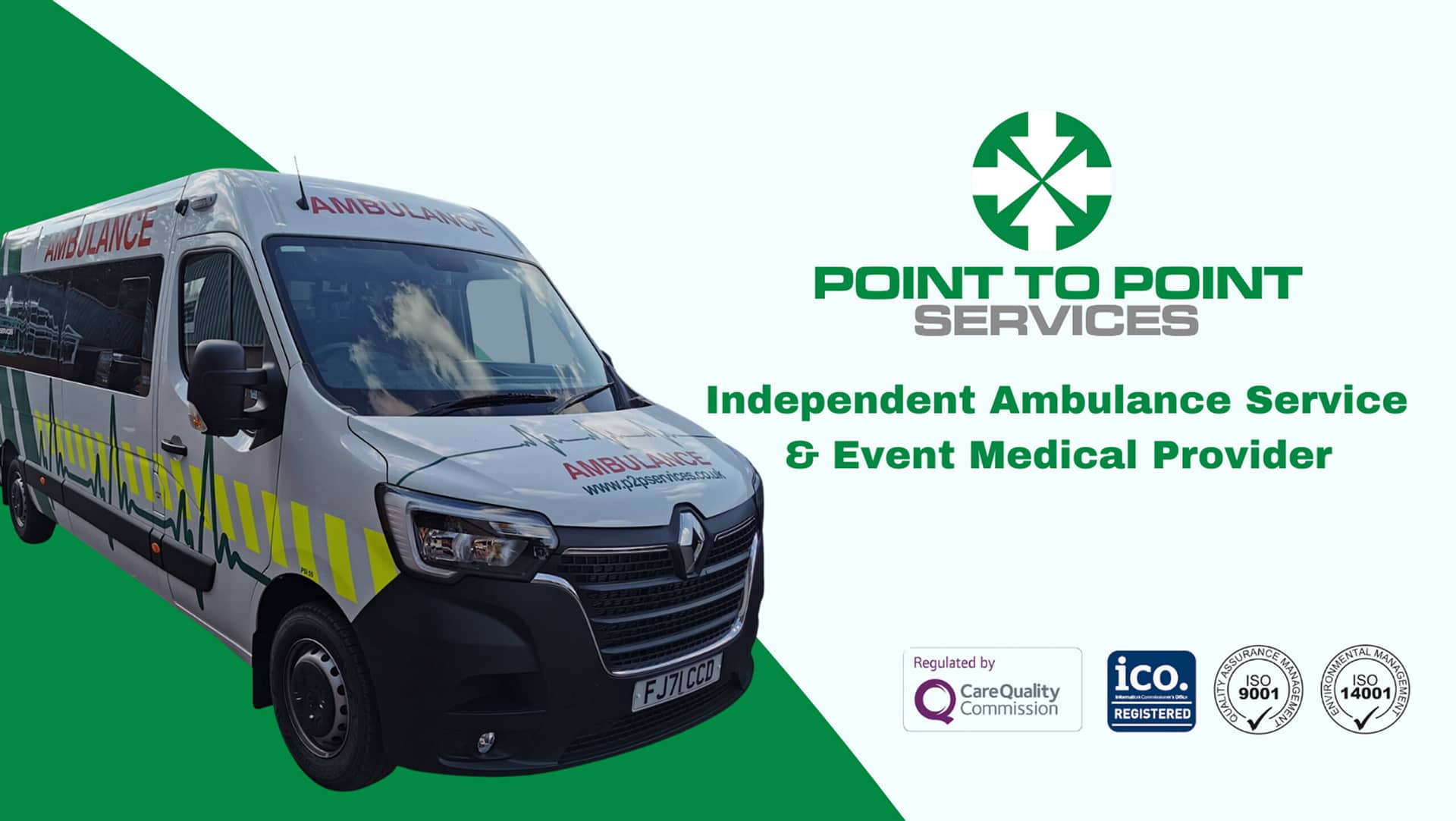 Welcome to Point to Point Services Limited.
We are a leading independent ambulance service operating throughout the UK, providing non-emergency patient transport, High Dependency Transfers and 999 services to private individuals, private health care providers and the NHS. Our specialist event medical teams also provide comprehensive cover to events and sporting fixtures throughout the UK. Whatever your medical or ambulance needs, Point to Point Services are the experienced and caring providers you want to work with.
Why Choose Point to point Services?
Point to point services is registered with the care quality commission to provide transport services, triage and medical advice provided remotely, treatment of disease, disorder, or injury. We are also accredited to ISO 9001 & ISO 14001 standards for quality and environmental management and registered with the ICO for data protection.
All of our staff are fully vetted and screened to ensure they meet the six key points set out by NHS employers to keep our patients safe: Identity checked, Professional registrations and qualifications checked, Employment history & references checked, Work Health Assessments, Enhanced criminal record checks & Right to work checks.
Point to Point services believe our staff are the key to our success, so all staff receive industry-leading training. From accredited qualifications on employment to monthly CPD sessions delivered by industry experts, our teams are constantly learning to ensure our patients always receive the highest standard of care available.